Rentals - Currently Available
Our office handles a small number of Spartanburg Rentals. When we have a vacancy coming up, we will post it below and you can call our office at (864) 583-0996 for more information or to arrange to view the rental(s). We have also posted the application form for convenience. As a helpful service for those looking to rent, we are also providing website links to some of the other property management companies in Spartanburg that we know about, so please check out the other links.
$920/Month ---->> Ready July 1st
$700 Damage Security Deposit
$200 Pet Fee (non-refundable)
117 Applewood Lane, Spartanburg, SC 29307
Brick ranch 3BR/2BA with small front porch, huge back deck, Out building, Large eat-in kitchen, Living room with hardwood floors, stove, dishwasher, fridge, connections for washer and dryer, gas heat, central air conditioning. Located on Spartanburg's East side close to Hillcrest Shopping Center, Aldi, CVS, lots of restaurants and stores, walking distance from current Spartanburg High School. Current tenant is being transferred out of state, should be available July 1st. See application below!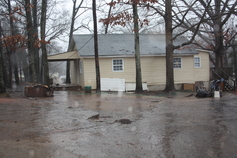 $650/Month ---->> Ready by end of July.

$500 Damage Security Deposit.
$200 Pet Fee (non-refundable)

690 Dogwood Circle, Pacolet, SC 29372

Vinyl sided 2BR/1BA with spacious porch and a deck plus an open outbuilding, large eat-in Kitchen, new countertops, new commode and sink vanity. Freshly painted, good sized bedrooms with large closets, has Laundry Room, nice back deck, double concrete driveway. Water & sewer included in rent. Stove included. Up to 2 small pets allowed (no carpeting in house). Currently has Electric heat plus window heat pump (heat/cool). Wooded lot.
LINKS TO OTHER LOCAL RENTAL COMPANIES:
Hinson Management Inc. Website Link
Chase E. Furnas & Co. Website Link
Roland Management Inc. Website Link
David L. Steven Property Management Website Link
Rentals.com Website Link
Craigs List Website Link
JP Mac Properties Website Link
Please note that we do not endorse any property management company and have no control of their website content. We are providing these links only as a service to help those looking for rentals in the Spartanburg area. Rentals.com and Craigs List provide many alternate sources of rental properties (by owners and other companies that we have not seen websites for).
There are also large apartment complexes in the Spartanburg County area that we have not attempted to post links for as we do not have those links (if any) and it would be too much for us to keep up with.
Thank you and we hope that you are successful in your search for Spartanburg rentals!